Une fusée à eau découpée au laser
Cette rH2Ocket est une fusée "à eau". Les ailerons sont découpés dans du PET sont assemblés sur 1 bouteille de PET recyclée. Il suffit de la remplir de 2/3 d'eau, de brancher une pompe à vélo et de pomper jusqu'à ce que la fusée décolle. Le design a été développé par NOTsoNOISY Guillaume Reymond avec Charly Pache pour mettre sur pied un workshop avec des classes d'enfants/ados au Fablab-Fribourg.

But: Fabrication de fusées à eau à partir d'éléments découpés au laser et de bouteilles de PET recyclées. 
Déroulement: Visite du Fablab avec ses machines, présentation du processus de création, expérimentation, montage des fusées, lancement sur un terrain vague pour un concours de distance. Il suffit d'une pompe à vélo et d'un peu d'eau et c'est parti "Huston on a un problème! On a plein de décollages non autorisés"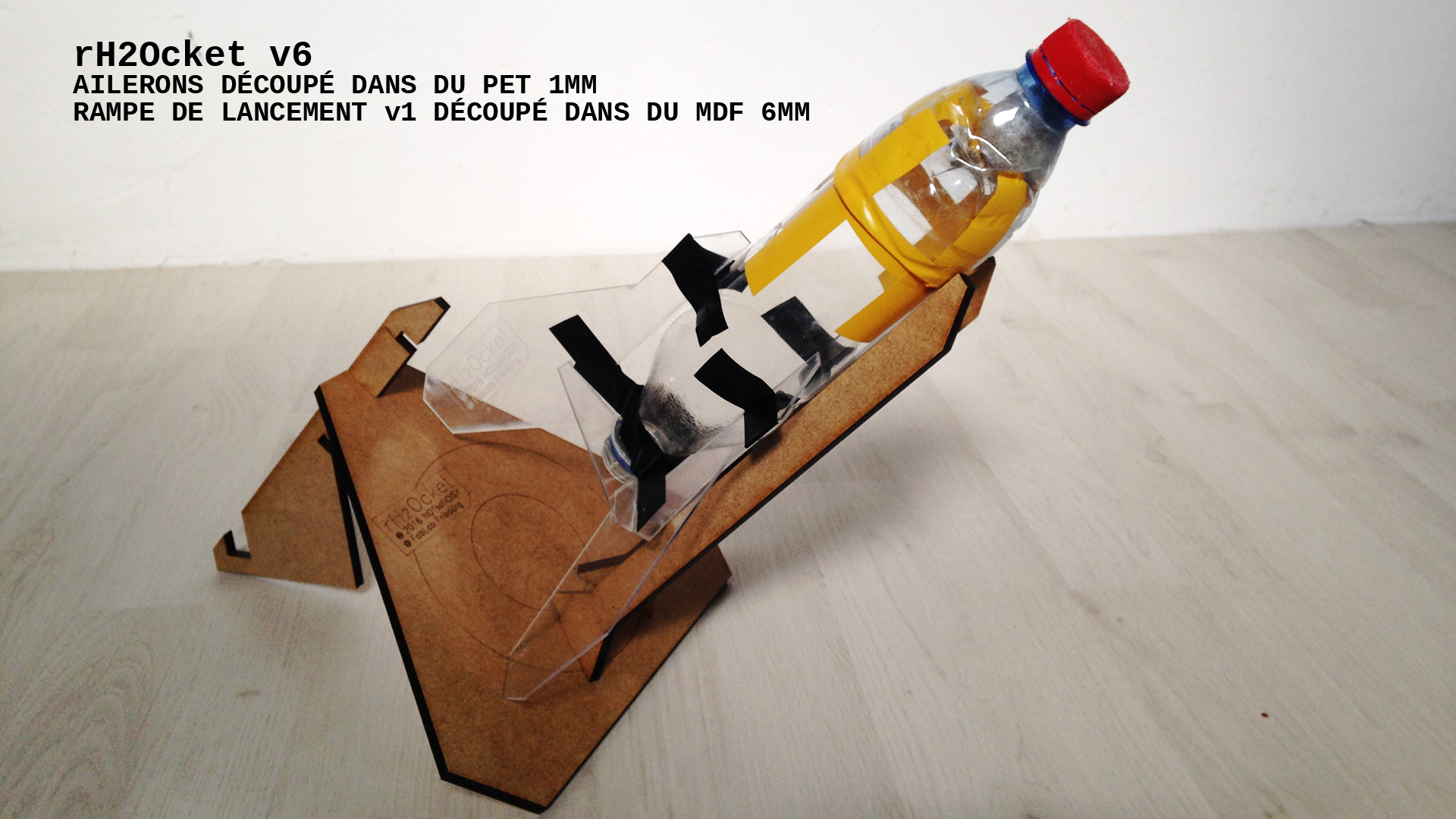 FILES TO DOWNLOAD
• CREDITS ATTRIBUTION
• NON COMMERCIAL USE
• SHARE A LIKE


(CC BY-NC-SA) NOTSONOISY GUILLAUME REYMOND
This work is licensed under a Creative Commons Attribution - NonCommercial - ShareAlike 4.0 International License. More info at the bottom of the page.
The file > rH2Ocket_v6_A4.pdf
/ DONATE TO SUPPORT US /
THANK YOU FOR SUPPORTING US WITH A DONATION > paypal.me/notsonoisy
for all the hours of work needed for this project. If we have enough gifts, we will be able to work on other original instruments.
(15-100$ according to your means and according to the pleasure you have to mount this guitar)